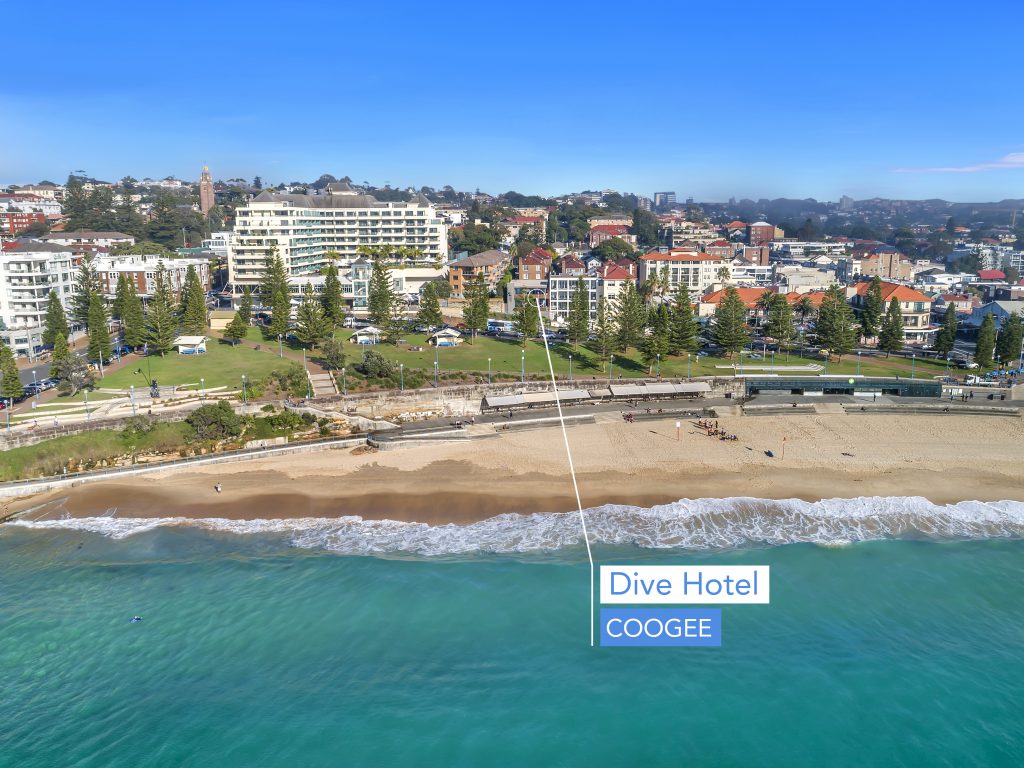 S O L D The iconic Dive Hotel in Coogee.
The Iconic Dive Hotel has just been sold by Home Estate Agents and is in the top 5 sales in Coogee.
Congratulations to the vendors who have run this amazing boutique hotel for over 24 years.
With passion and dedication they painstakingly refurbished to the design of award-winning architect Virginia Kerridge and consisting of 16 rooms, in addition the owners north east Penthouse suite that could stay as is or easily be converted to additional rooms.
The property built in the 1880s is best described as a renovated Italianate Villa with influences of Victorian & Art Deco, with its own accommodation website boasting quality reviews that rave of the location & beauty of the building.
The sale of Dive was the icing on the cake for the team at home after also closing the sale of a breathtaking penthouse apartment just down the road also in Arden Street, Coogee. ( see more )
Email us or if you'd rather get social here