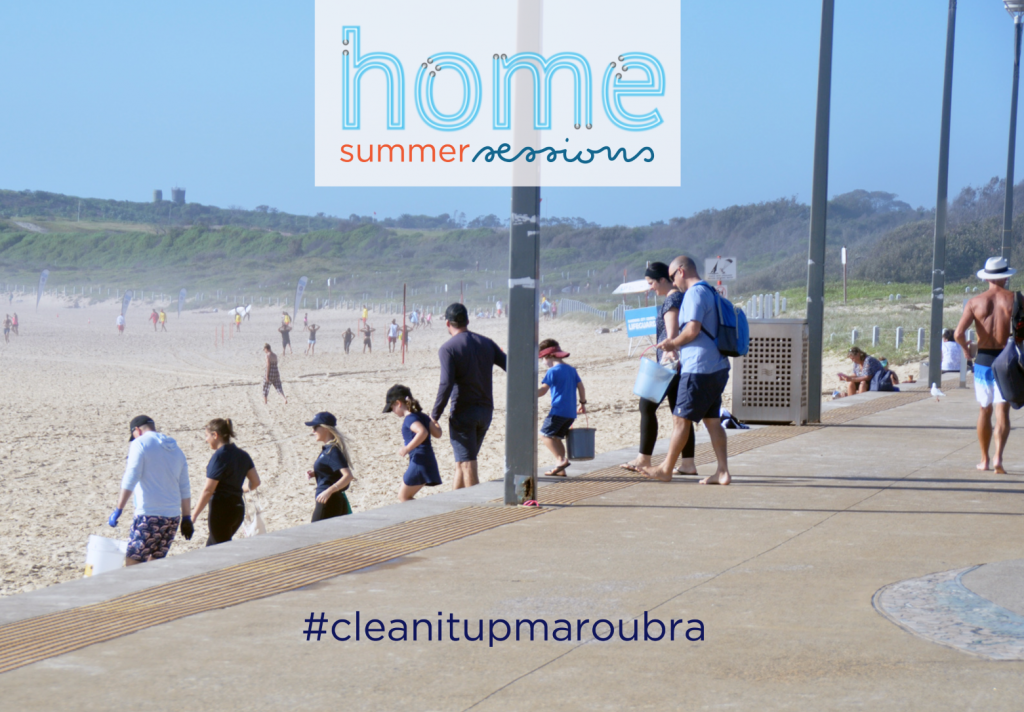 What a great way to start our Sunday morning! And what a great activity for our home summer sessions…. The Maroubra Beach Clean It Up first ever beach clean day organised by the Maroubra Community Facebook Page.
An 8am start and the temp was already pushing 24 degrees – our home estate agents team and their families arrived at Maroubra Beach with their buckets, gloves and intention to collect as much rubbish as possible in one hour. They were greeted by a large 60+ group of enthusiastic Maroubra community members all with the same intention!
Our team was designated the south end in between the early beach goers, Minnows and the blue bottles we weaved our way to the far south head. Happy to report that the sand area was actually pretty clean. It was more the walkways, the grass and bushy areas towards the car parks that were a bit littered.
The other aspect of the clean up which we are loving is the meeting new members of the community – too often we (us all) get a little stuck in routine without comming up for air. This was a great "reset".
What we managed to collect between 60+ volunteers
If you missed this clean up the next one has already been scheduled – head over here for more info at the Maroubra Community Facebook page or email the organisers directly here – we would love to see more business getting involved!
Don't forget to stop in for a visit and get social with us.
We would love to hear from you with feedback or requests for topics you would like to see covered. Email us or if you'd rather get social: