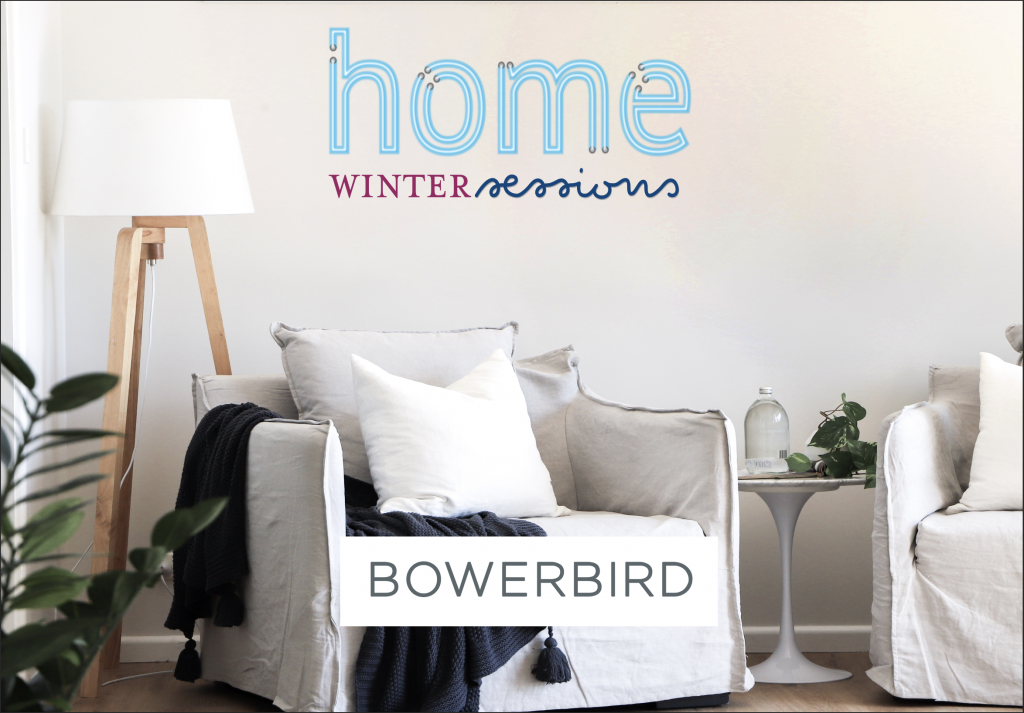 We are very pleased to present the first Q & A of our Winter Session Series and what better way than to talk interior design?
Working with beautiful homes in the Sydney's Eastern Suburbs, we see many different styles and tastes but one common thread seems to be a "by the sea" feel. When it comes to selling your home or property we know from experience that engaging a professional interior stylist makes a huge difference. Bowerbird Interiors have worked with us to create beautiful interiors for our clients and we just love the way they do things so we invited them to join our Q & A. We hope you enjoy!
Tell us a bit about BOWERBIRD INTERIORS?
At BOWERBIRD, we embrace a concept we've coined called 'effortless life-styling' – creating aspirational spaces that people dream about living in and owning. Our personal touch and mission to put the customer first in every interaction is what sets us apart and it's a philosophy that we ensure aligns with the agents we work with, too. That's why it's always such a pleasure to team up with Home Estate Agents who also value the importance of a more personal touch.
What trends will you be having the most fun with this winter?
While every project is different and we have three distinct design directions for 2019 – hues, light and moody – winter naturally inspires us to take inspiration from our moody palette. Consisting of darker, deeper tones, moody is bold, deliberate and knowing. Inspired by midnight stillness and an undertone of affluence, moody is also influenced by introspectiveness, contemplation and wisdom – the perfect sentiments for winter. We are loving the opportunity to play with layers of texture with chunky woollen throws, textured rugs and pops of luxe velvet.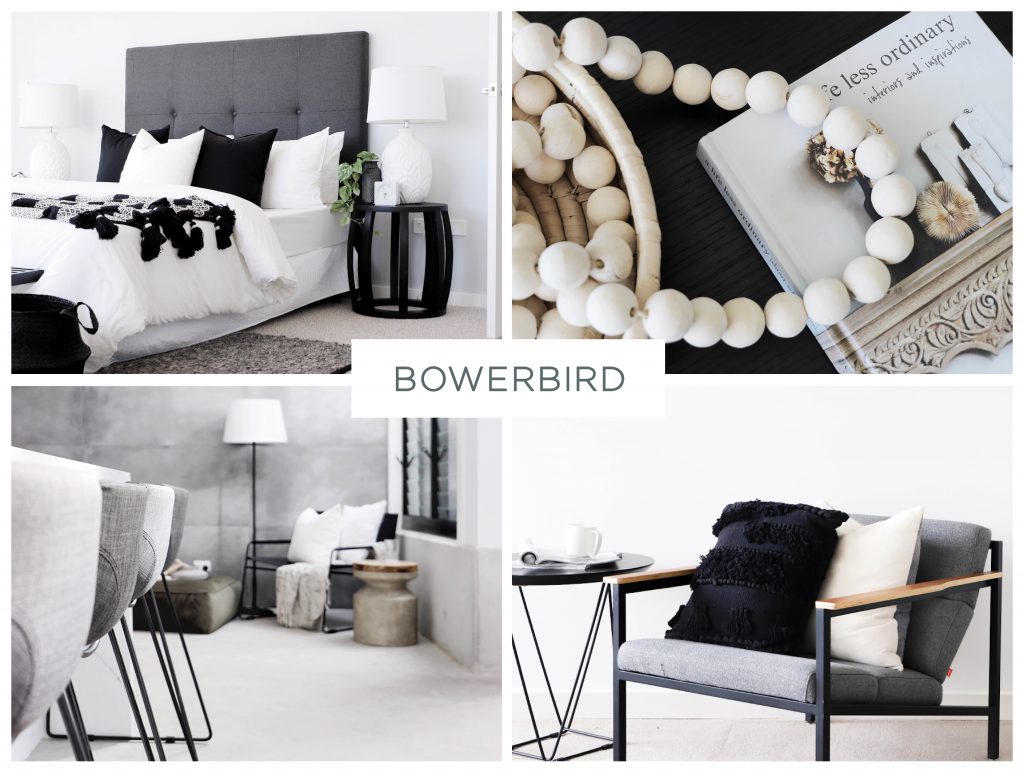 How important is property styling for adding value to the sale of a property?
So important! Property styling is not just about aesthetics – although that is undoubtedly important – it also evokes an emotional response in people. Buyers are looking for that deep, visceral connection when it comes to finding their dream home. They need to be able to imagine themselves in the property and property styling helps to bring that vision to life. In terms of value, however, in our experience, styled homes sell quicker and for more return – to date, BOWERBIRD has styled over 2000 properties and 95% of them have achieved a successful return on investment.
What is it like working with coastal properties in Sydney's Eastern Suburbs?
What's not to love?! In Sydney we're spoilt with having such beautiful beaches on our doorstep – so to be able to work with that backdrop every day is a treat. There is also such a diversity of properties in the Eastern Suburbs, that our team is able to be inspired on a daily basis to really push the limits in terms of bringing our various design directions to life.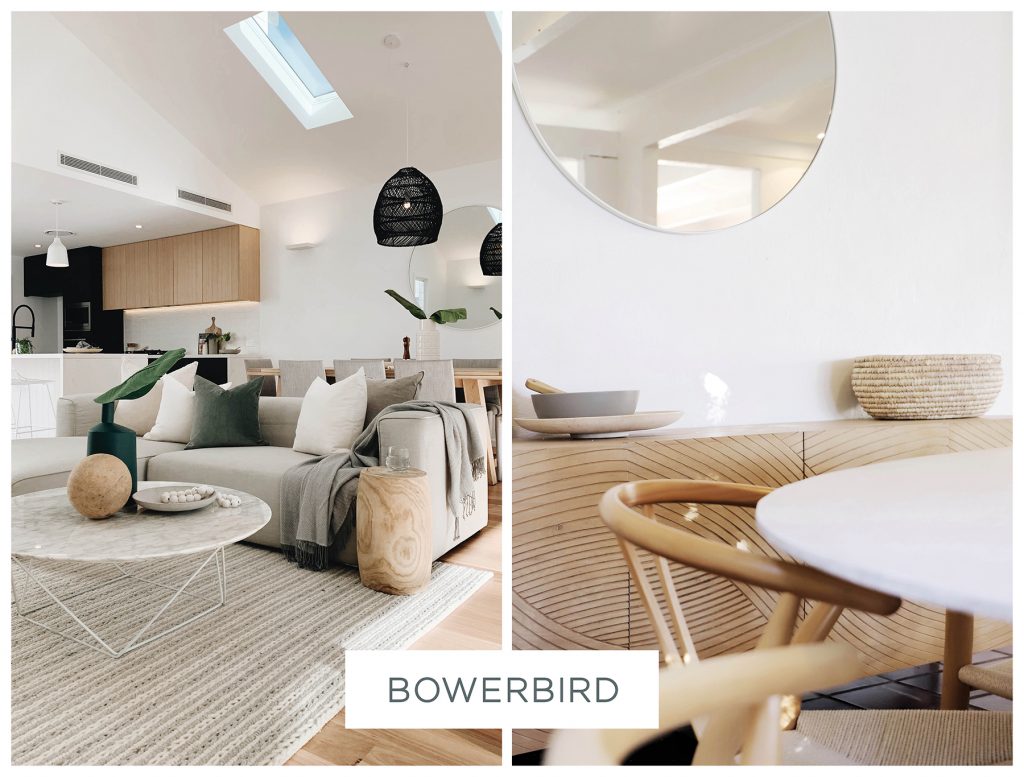 What are the top factors to consider when commissioning a stylist for your property?
Above all, it's important to feel connected to your property styling team – and at BOWERBIRD, we try to ensure the experience is as easy and comfortable as possible. As we say, your styled home is helping to evoke an emotional connection with potential buyers, so you want to ensure you have a similar positive connection with your stylist, too. You should also take into consideration their experience in terms of properties they've styled that are similar to yours or within your area, their success rate and, of course, cost.
How can our followers get in contact with BOWERBIRD INTERIORS?
We love hearing from our communities – so the best way to do this is follow us on Instagram (@bowerbirdinteriors ), DM us via Insta or phone the BOWERBIRD team on 02 9531 2233
Your thoughts?…
We welcome feedback and would love to hear from you with any topics you want to know more about during the home winter sessions. Pop into our Maroubra office for a visit, Email us or if you'd rather get social clock the icons below